Owning a Harley is like being a king on the road. But that comes with some responsibilities. For example, you need to make sure the best lubricants for the bike's engine, transmission, and primary.
Sometimes, it can't be possible to manage different oil for 3 different parts. So, we have researched and reviewed the best Harley Davidson primary oil substitutes that are available all over the country.
Spoiler alert: you can use any synthetic oil without friction modifiers that we use as engine oils or transmission fluids. Among hundreds of options, you may get confused and choose the wrong oil. So, read the review and select one that your favorite ride's primary deserves.
Here are our honest recommendations on the best Harley Davidson primary oil substitutes:
What Are The Best Harley Davidson Primary Oil Substitute Types?
The first and best substitute is using synthetic oil for the engine. That means the recommended 20W-50 rated oil is the best option for any Harley Davidson model out there.
However, according to some experts, it is also an excellent option to use the transmission fluid as a primary oil. If you are looking for a safe bet, go for the engine oil. The fact is that solving noise problems in the primary requires synthetic transmission oils.
In summary, you can use engine oil or transmission fluid as Harley's primary oil substitute. Both are completely safe for the chaincase as lots of people have shared their experiences in Harley forums.
Primary Oil Change Accessories You May Need
Best Harley Davidson Primary Oil Substitute – The Review
1. Best ATF: Bel-Ray Big Twin Transmission Oil
Bel-Ray Big Twin Transmission Oil is best for minimizing sliding friction. It also has a higher viscosity or thickness to ensure quiet shifting. So, if your Harley's primary has been making some noises recently, it will work like magic to solve that.
The special lubricity additives and the viscosity rating are responsible for that smooth and noise-free performance. The making of Bel-Ray Big Twin Transmission Oil prevents viscosity breakdown from ensuring performance in harsh conditions.
The formulation is specifically made for motorcycle uses that can protect against wear. Big Harley engines are air-cooled, and this lubricant is great for such cooling systems. So, you can rely on its 85W-140 rating without any doubt.
Why is it our first choice as in the ATF category?
Basically, there are no big differences between the best and runner-up products. Considering overall performance and features, you can get Bel-Ray for a more reasonable price. So, consult with your mechanic and make the final move on the best Harley primary oil alternative.
Pros
Increases the life of the primary chaincase
Prevents clunking
Reduces noise
Cons
Not so great in very cold weather
Summary
The transmission fluid from Bel-Ray is convenient for the chaincase as it doesn't have friction modifiers. Expert mechanics recommend the oil for its thickness and performance that the chaincase would surely love.
2. Runner-Up ATF: Spectro Oil R.HDPG6 Heavy Duty Platinum Full Synthetic 6spd Trans Lube
Sale
Have you got a Harley 6-speed noisy transmission system? Don't worry about the noise anymore as the Spectro Oil R.HDPG6 comes with the necessary additives to solve the problem.
The full synthetic ATF is highly capable of ensuring smooth shifting and wear caused by friction. From the SAE rating of this oil, 75W-140, you would understand that the lubricant works perfectly in harsh weather conditions.
Lots of Harley users complain about the whining in the fifth gear and clunking. If you face the same issues, don't wait and buy this one after discussing it a little with your mechanic. However, there is a little issue regarding the price as it increases maintenance costs significantly.
Why should I consider this expensive tranny oil?
If you live in a colder region, this 75W-140 rated synthetic ATF will outperform the top pick. So, don't depend on the price tag for making a decision where the weather is a big concern.
Pros
Increases the gear life
Almost zero noise
Ratings exceed warranty requirements
Suitable for both hot and cold weather
Cons
Summary
For 6-speed transmissions and the requirement for riding in the cold, you won't find a better Harley primary oil substitute than Spectro Oil R.HDPG6. It has the right level of viscosity and balanced formula to support transmission as well as primary.
3. Best Engine Oil: Mobil 1 96936 20W-50 V-Twin Synthetic Motorcycle Motor Oil
If you are already using Mobile 1 20W-50 V-Twin Synthetic oil for the engine, you won't have to suffer from indecision. Use the same oil in the primary, and the chaincase would perform without making noise.
Some manufacturers ensure the perfect balance of additives so that all three parts of a motorcycle can be lubricated simultaneously. Those who think arranging three different oils for engine, transmission, and primary is not practical can have Mobile 1.
It is a perfectly balanced lubricant that is manufactured, matching the conditions in an air-cooled engine. So, your Harley indeed would love the formula. Within the higher temperature range, the oil performs well, preventing wear.
Its low-temperature performance is also satisfactory. One big advantage is that the lubricant keeps the engine clean from debris. For 4-stroke engines, it has a balanced formulation to increase the gears' life and other parts.
Can I confidently consider Mobile 1 as a Harley primary oil alternative?
Yes, you can. However, experts may argue ATF is better than motor oil as a substitute considering viscosity and other ratings. But the convenience is more in engine oil as you can buy one type and pour it into all three holes.
Pros
Improves performance
Increases service life
Ensures easy starting
Makes bikes quieter
Cons
Not suitable for other than Harley bikes
Summary
With some of the house's best brains, ExxonMobil has created the perfect engine oil for Harley bikes. The company recommends the lubricant for transmission and primary also for its capabilities.
4. Runner-Up Engine Oil: Castrol 06116 POWER1 V-TWIN 4T 20W-50 Synthetic Motorcycle Oil
The trust people have in the Mobile and Amsoil engine oils is almost the same for Castrol POWER1. The manufacturer has ensured that it has the perfect additives for motorcycles proven in the race tracks.
You would know that the oil is fully synthetic and doesn't contain special friction modifiers from the documentation. So, you can use the same oil for your engine, transmission, and primary chaincase.
The features and performance are almost the same as Mobile 1. That is why we won't be discussing those in detail. Castrol uses its proprietary Trizone technology so that it can be used in all Harley models.
Castrol POWER1 has performance capabilities like the Mobil1, but we had to select it for some Harley owners' issues.
Pros
Good wear protection
Great cooling capabilities
Balanced blend proven on race bikes
Cons
Reported issues on some models
Summary
Perfect formulation with the necessary additives that work well on the racing bikes can be the piece of information you need. Get POWER1 to increase the life of your Harley's engine, and other parts.
How To Change Primary Oil In Harley?
The following process applies to all Harley Davidson models except the Sportster. But you must check the owner's manual that is specific to your bike model. It would show you the specs and exact procedures to change primary case oil. Now, let's begin the process.
Step 1: Make the bike stand straight up and down so that the fluid can pass easily.
Step 2: Now, remove the cover of the chaincase along with its gasket.
Step 3: After that, remove the drain plug using the right tool and collect it in a plastic tray. In the meantime, clean the drain plug and remove debris from its magnetic tip.
Step 4: Next, replace the rubber o-ring on the drain plug if necessary. Also, wrap up some Teflon tape on the top, and tighten it in its place.
Step 5: Finally, use a crankcase fill funnel to fill the housing and don't put too much oil than the recommendation.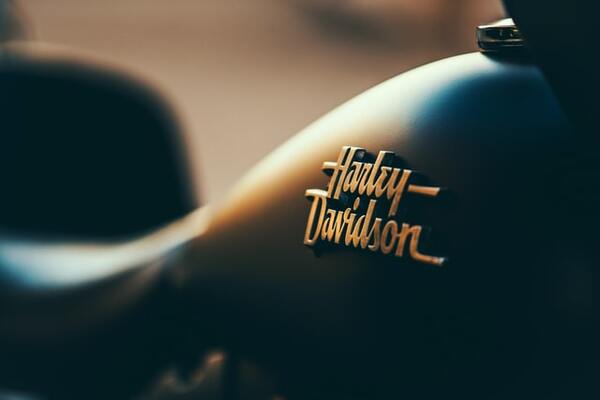 Frequently Asked Questions (FAQs)
Can you use motor oil in Harley primary?

Yes, it is okay to use motor or engine oil in the primary as long as it is full synthetic with the right blend. But synthetic engine oil with friction modifiers is not recommended by the experts.
What is the Harley Davidson primary oil capacity?

Generally speaking, the primary oil capacity of a Harley Davidson is 1 quart or 32 ounces. However, check your owner's manual and don't do guesswork.
Another interesting read: 5 Best Spark Plugs For Nissan Altima
Conclusion
So, could you select the best Harley Davidson primary oil substitute from our reviewed products? Both alternatives have pros and cons, but the ultimate decision depends on your requirements.
The best Harley Davidson primary oil substitute would be the transmission fluids because they have higher viscosity ratings and can withstand a wide range of temperatures. Even though they cost more, you can select the one from Bel-Ray if it is freezing in your area.
On the other hand, buying engine oil is also relevant as you won't have to look for different options every time. Get Mobile 1 from your local shops or order on Amazon for a smooth and noiseless ride.