The wood axe market is somewhat saturated with several brands. Many of them are producing high-quality wood axes and providing excellent customer support. That's why it?s sometimes an overwhelming task to decide on the best wood axe brands.
Good for you.
In this article, I'm going to list down the 5 best wood axe brands that have been doing business with a reputation for centuries and accepted by countless axe-men.
Here is the list of those top wood axe brands –
Fiskars
Husqvarna
Estwing
Gransfors Bruk
Helko Werk
Without any further ado, let's get to know about those brands in detail.
5 Best Wood Axe Brands – A Brief About Them
1. Fiskars Axes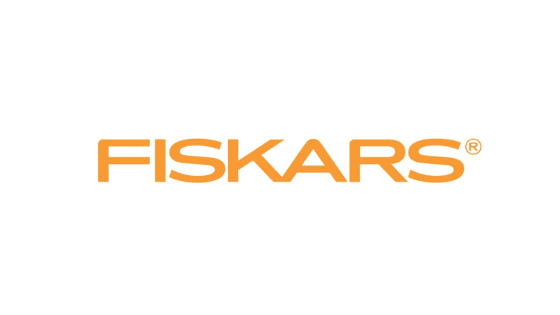 Topping out list of the best wood axe brands is Fiskars. Fiskars is quite a well-established axe manufacturer that has been in the market since 1649. It's a Finland-based company. However, currently, it's doing businesses globally in different parts of the world (60+ countries) with a good reputation.
Peter Thorwöste, the founder of Fiskars, started with producing cast iron and forged products right from the beginning of the company. Over the years, Fiskars expanded its business and added several items and models to its product line. This brand is currently producing and marketing tools for gardening, cooking, building, fixing, different scissors, etc.
When it?s about producing high-quality wood axes keeping the price low, Fiskars is second to none.
Fiskars tools ooze with state-of-the-art design and finish, and all of them are as handy as a pocket on a shirt.
I dig the grip of the axes produced by this company. When it?s about comfortable gripping with ample shock absorption support, I don?t recommend any axes other than Fiskars axes.
This very brand offers several separate models for splitting and chopping. So, you have the liberty to choose the tools depending on your needs.
They know how to stand behind their customers by providing an excellent after-sales service.
Altogether, you can rely on this brand for buying a wood axe without any doubt whatsoever.
Related Post: Fiskars Hookaroon Buyer's Guide.
Recommended Best Fiskars Wood Axe
Sale
2. Husqvarna Axes
Husqvarna is probably the most successful brand in getting word-of-mouth attention in this saturated industry. It's because this particular brand focuses on making high-quality tools more than anything else.
Husqvarna Group is based in Sweden (headquartered in Stockholm) that was established back in 1689. Initially, it was a rifle factory named Jönköpings Gevärsfaktori. Later, after 1757 it got the name Husqvarna rifle factory. From 1872 it started to go beyond rifle production and started producing sewing machines. Later, this brand started making wood and gas stoves, hunting weapons, motorcycles, etc.
In 1918, it introduced a lawnmower to its product line, and now this brand makes robotic mowers as well. When it's about making a top-notch wood axe, Husqvarna is undoubtedly one of the experts. However, their price is on the higher side considering its competition. With that said, I must say that the performance, durability, and build quality justify the bill.
It offers both wood handle and stainless-steel handle axes of different sizes and price ranges. Regarding providing customer support, I must cherish this brand.
Recommended Best Husqvarna Wood Axe
3. Estwing Axes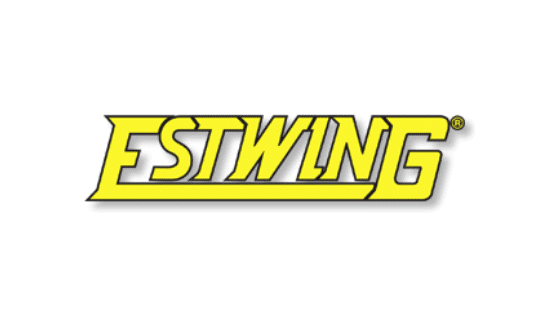 Estwing is a brand established in 1923 and from the very beginning, it has been producing handy-dandy striking tools. Since its birth, Estwing has been enriching its product line with varieties of tools like hammers, pry bars, axes, mallets, knives, ratchets of different kinds, and even apparel. As you can see, it's a well-diversified company. While it's based in the USA, at the same time, Estwing is operating a business in Canada and some other countries around the globe.
I must admire the aesthetic of the axes produced by this company, and the usability and durability are worth noting. The price of these axes is a bargain too. Estwing offers both leather grip and a rubber grip for different axes applicable for campers, hunters, woodworkers, etc.
When it's about reducing the shock, this brand is well ahead of its competitors in making shock reduction and comfortable grips. The ergonomic design of the handle makes it even easier for the woodworkers to hold it firmly and deal with cutting logs. Not to mention, this brand offers a warranty and stands behind it without any question asked. However, you must not break the reasons for the rejection of a claim.
Recommended Best Estwing Wood Axe
Sale
4. Gransfors Bruk Axes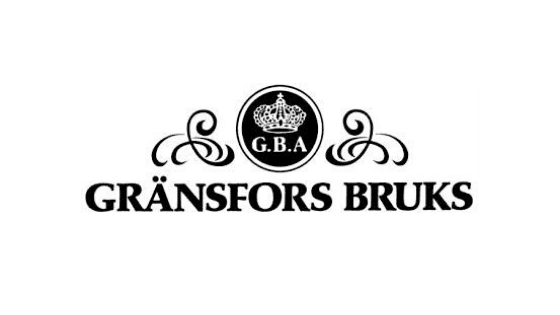 Gransfors Bruk is another Sweden-based company founded in 1902. While I'm writing this article, Gransfors Bruk is supplying its axes to 30 countries with a reputation. At times this company had to go through some tough times regarding finance. Later they cover up things pretty well with their skills in manufacturing axes.
As per my research, this very company is one of the best all-rounders in the axe industry. They not only produce and market axes, but also offer some super informative and helpful courses related to forging, log building, timber framing, charcoal, etc.
This company has an axe museum too. The craftsmanship of Gransfors Bruk axes is worth noting, to be honest. Gransfors Bruk knows what it takes to satisfy different woodworking needs. As a result, it has added different axes to its product line like forest axes, splitting axes, double bit axes, log building tools, historical axes, etc.
That means they cover everything for cutting from large trees to smaller branches. Besides, it produces some other axe accessories like axe files, whetstone, ceramic grinding stones, leather sheath, axe books, axe handles, etc.
While the quality of the axes is top-notch, at the same time, the company should consider lowering the price a bit. Altogether, you can rely on Gransfors Bruk axes without any second thought.
Recommended Best GRANSFORS BRUKS Wood Ax
5. Helko Werk Axes
Helko Werk is another age-old German-based company established in 1844. Some of the top-class blacksmiths handle the production of Helko Axes. The head of the axe is hand-forged by them with perfection.
It produces different variations of wood axes of various designs, including classic, traditional, and avant-garde designs like its Vario series axes. Helko makes separate models for heavy to light log splitting, double bit axes, etc.
Besides a complete axe and hatchets, this company makes and markets other related accessories like wedges, leather sheaths, buckle hangers, leather pouch, axe collar, hatchet collar, hatchet sheath, double bit sheath, axe carrying bag, log carrier, mountaineer blanket, axe handles, etc.
I must cherish the comfort and grip that these axes provide with their ergonomic designed handle. However, all of the Helko models feature only wood handles. Again, the price of Helko Werk axes is a bit on the higher side. With that said, it won't break your bank considering the durability and performance of each of the models. No question about their customer support too.
Recommended Best Helko Werk Wood Axe
Frequently Asked Questions (FAQs)
What's the best AXE for chopping wood?
Deciding on the best axe for chopping wood is stressful as the market is saturated with different brands and models. Nonetheless, from my research and based on the other user's opinion, I'm going to list down some top-notch axes for chopping wood.
* Husqvarna 26″ woodcutter axe.
* Estwing Fireside Friend axe.
* Gerber 23.5″ axe.
What type of AXE should I buy?
It's crucial to buy the perfect axe to get the job done correctly. You should consider buying different axes for splitting large pieces of wood and small pieces of wood. Most of the top brands produce separate models for these purposes.
When you are going to buy an axe for splitting large pieces of wood, better go for a smaller or equal length of your arm. Then check the weight. Choose a lighter head. For chopping smaller pieces of wood, go for more minor axes made explicitly for chopping wood.
Is a maul or AXE better for splitting wood?
It depends on the amount of wood you want to split. For occasional use and a moderate amount of cutting, you can easily use an axe. On the other hand, for large amounts of splitting, you should use a maul.
Should you split wood before seasoning?
Dry wood makes it easy to split it because of the less moisture it contains than wet wood. You need less resistance when splitting wood, and a piece of dry wood provides less resistance. That's why it's better not to split wood before seasoning.
How heavy should an AXE be?
The weight of an axe is mostly the weight of the axe head. How heavy your axe should depend on your skill. If you are a beginner axe-man, you should not go anything more than five pounds. Mostly you would want to keep the weight in a way so that you can lift it effortlessly. However, an expert might go for anything around six to seven pounds.
Another interesting read: 25 Best Weed Eater Brands for 2023
Final Verdict
This is it for now. These are the top 5 Best Wood Axe Brands in 2023 and outshine many of the other well-known brands out there. What I like most about these brands is they don't compromise with tools quality. On top of that, satisfying their customers with excellent after-sales service is another plus. More importantly, all of those companies are dominating the market for centuries now.