From time to time, we need to clean our front and backyard. And when you are finally ready to clean them, you are faced with a challenging situation. And that is getting rid of the weeds. It's one of the toughest parts of cleaning.
But we are here to make things easier for you. In this post, we will give you all the information about twenty-five of the best weed eater brands that will help you solve the weed problem easily.
If you want to know more, keep on reading!
Best Weed Eater Brands for 2021
Here, we will talk about the top brands that you must know about.
1. Stihl Weed Eater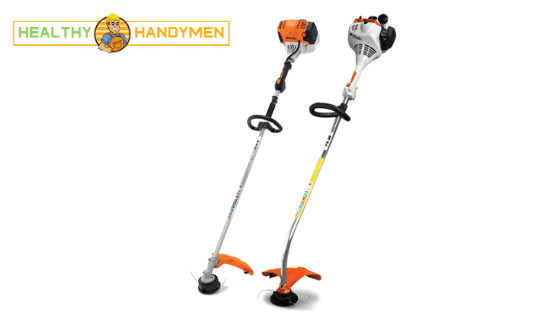 If you are looking for one of the best weed eaters in the market, then one name you are very likely to hear is Stihl USA. They have made a name for themselves in this industry, and there is a good reason for that.
First of all, you will be glad to know they have a long list of products you can choose from, and their eco-friendly lawn care products are becoming more and more popular by the day as they leave a minimal carbon footprint behind. Along with that, you will be able to get the best quality weed eaters.
2. Echo Weed Eater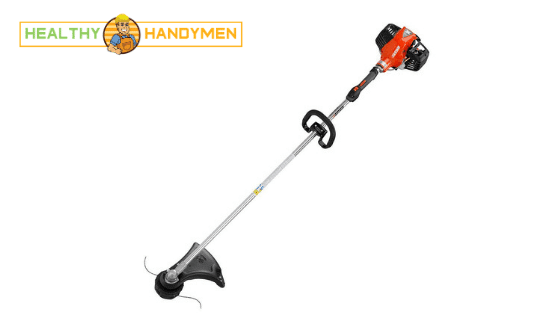 Some of you out there must be interested in buying yourself a lawn care device or weed eater that is more powerful than most others; well, in that case, look no further. All you want is right here in the trimmer/weed eater made by Echo.
Not only will you be able to get a lot of power from the machine, which will help you to do your job much quicker than you normally would be able to, but it also has various other features. They are sturdy and well-built, which adds a bit of weight to the tool. And they are also very easy to power on.
Another must read: Brush Cutter Vs String Trimmer
Echo Weed Eater Parts
At times you will need to change up the part of the weed eater you are using. There might be numerous reasons why you have to do it. They might need replacing because they wore out or do not work correctly anymore. Whichever the case might be, you know that the attachments produced by Echo will have your back.
They are all exceptionally well made, which means they will last a long time. Also, these attachments might just end up being the enhancements you were looking for in your weed eater to help make your job easier.
3. Ryobi Weed Eater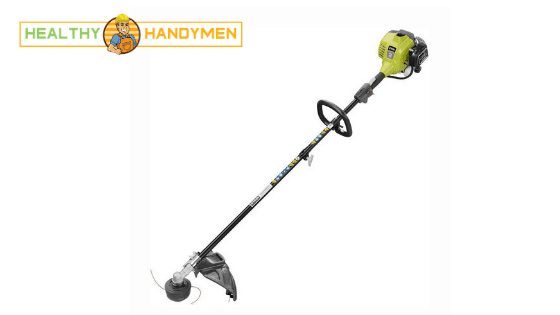 Convenience is something we are all looking for whenever we start doing something. The convenience makes the work far easier than it would have been and also motivates us to keep going.
That is something you will be able to get upon purchasing and using the Ryobi weed eater. They make many different types of trimmers that you can select from. One of which is the electric trimmer. All you have to do is charge it up, and you are good to go. So, there is no need to worry about the gas in the tool.
Ryobi Weed Eater Parts
Sometimes along with the actual trimmer, companies also produce different parts that are compatible with the product. There are many reasons why they would choose to do that, but the most important one is that there are replacements available in case something goes wrong.
Well, that is exactly where the parts made my Ryobi come in handy. They are the perfect fit for the weed eaters the company produces, so they complement each other fully. Also, most of the parts they made are of good quality and thus a great option to fall back on.
4. Black and Decker Weed Eater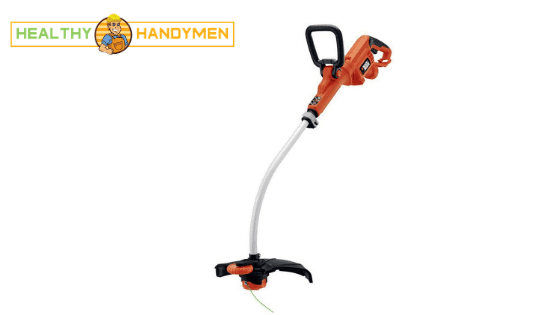 In the world of electronics and home gadgets, the name Black and Decker is prevalent; they are known for producing top-class products that will last you for a very long time. The same thing applies to the weed eater they manufacture.
The trimmers made by Black and Decker are of various styles and types; a few of the most popular trimmers are the ones that are run using batteries. They are incredibly convenient to use, as you will not have to get involved with the cans of gas, and there will be no cords following you and getting tangled.
5. Worx Weed Eater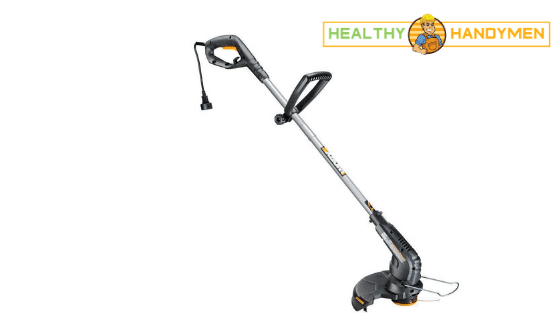 If you happen to be someone who is above 40 years of age, then the Worx trimmer would be the absolute perfect option for you. And the reason behind it is that you will have to put in minimal effort and energy to get the job done. And well, what more could you ask for?
As you use the weed eater made by Worx, you'll love how you can easily adjust the length of the equipment according to your height. So, no matter what your height is, the job will be the same.
6. Husqvarna Weed Eater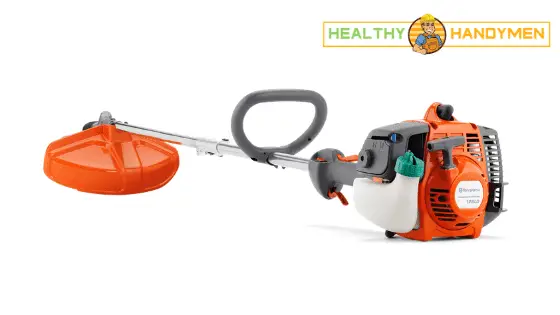 A very prominent name in the world of lawn care equipment, the name Husqvarna is one you are likely to hear over and over again. They are one of the most sought-after brands in this particular industry.
Now, there are a few aspects of the trimmer that make it better than the others. Firstly, there is the easy start option you find with this that is not commonly available in most other brands. Then the other major advantage you will get after buying the trimmers made by them is the engine.
They produce some of the best engines for a trimmer/weed eater. It is very strong and powerful and will help you get the job done in absolutely no time.
7. Troy Bilt Weed Eater
More often, we see gadgets and lawn care equipment that are just too big or too heavy. Well, in most cases we want to avoid getting those items as we have more limited space to keep things nowadays. But thankfully, Troy Bilt has trimmers that would put others to shame in this department.
Not only do they make small and slim trimmers which you can easily fit into small places, but you can also take it apart.
And if you are someone who thinks gasoline is a more feasible and convenient option for the trimmer, then you will be glad to know that the trimmers they produce have 4-cycle engines that run very efficiently and effectively.
Troy Bilt Weed Eater Parts
Parts are essential when it comes to any type of electronic gadget. It holds for the one we have here as well. It is specifically important for the trimmers produced by Troy Bilt because of the enhancements they can provide to the trimmer.
First off, they are well made and of great quality. And you'll be glad to see how the simple trimmer can be transformed into something much better and greater. For example, some attachments can help turn the trimmer into a blower.
8. Craftsman Weed Eater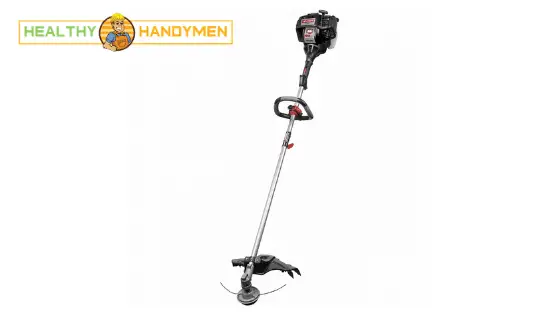 For numerous people, the size or weight of the trimmer or weed eater is more critical than most of the other factors. And a few of the trimmers manufactured by Craftsman is exactly what they look for when they are looking for something small.
Now, the engines or motors on these are not the best in the industry. However, if you do plan to work in a smaller yard, then there is no need for something heavy-duty. The light and compact options provided by Craftsman are all you need.
9. Dewalt Weed Eater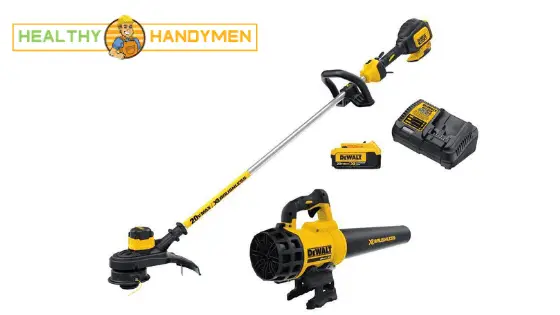 Even though in most cases, we try to steer clear of the average-quality products and want to get the more heavy-duty items, we forget to evaluate whether we need to get the advanced device or not. For a smaller yard, all you need is a Dewalt weed eater.
The trimmers they make are excellent in the powerful setting; however, in the lower settings, they are exceptional. Overall, you will see that for less intense projects, you cannot go wrong with this trimmer.
10. Homelite Weed Eater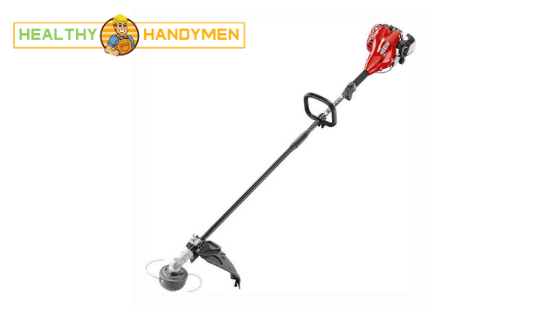 This company specializes in making and selling products that specifically cater to the needs of the outdoors. As they have a specific field, the products produced there are of the best quality. So, if you are looking for something very good at what it does, then Homelite is the right option for you.
They have trimmers that run by gas as well as those which run on a battery. Both of them are useful for different purposes; now, you just have to know which one is most suited for you. The gas-powered one is more powerful, while the other one is hassle-free.
11. Ego Weed Eater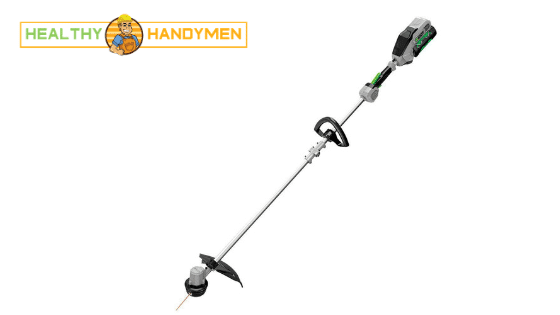 It is common knowledge that electric weed eaters are just not as powerful as the ones that run by gasoline, they do not run for a long time, and neither do they operate as efficiently as the former one. However, that is not an issue you are likely to face when you use the electric trimmers made by Ego.
Now, along with the power method of the trimmer, there are a few other reasons why people enjoy using it as much as they do. First of all, they run for a very long time after they have been charged. Also, the fact that it makes very little noise is a very big plus in our books.
12. Toro Weed Eater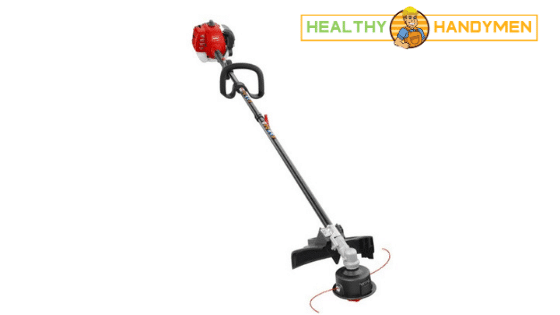 The brand that has been known for being the innovative head and the paver of the path to evolution is; Toro. They have come up with great weed eaters time and time again. The rate at which they are moving proves that there is much more to come in the future.
Each of the trimmers has been made to have various features that make them a perfect option. Most of them are run by battery; some run on gas. Either way, you will get a very long run time from this equipment.
Also, durability is critical when it comes to Toro. They produce goods that are here to serve you for a very long time. So, you have to see them as a long-term investment.
13. Milwaukee Weed Eater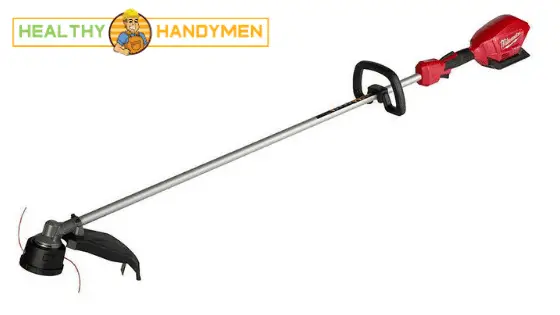 The concept of string trimmers came to be when people realized that the task that is done by expensive blades could just as easily be done using a nylon string. The effect and the output of the grass will be the same, if not even better, than the blade. This is the whole idea of Milwaukee weed eaters.
From the age of popcorn cans and fishing line, the brand has come a very long way and has become one of the best string weed eater brands in the world. The nylon string is not the only key feature of the product; they have a verity of powering methods, gas, electricity, as well as propane. All of which are easily accessible.
14. Poulan Weed Eater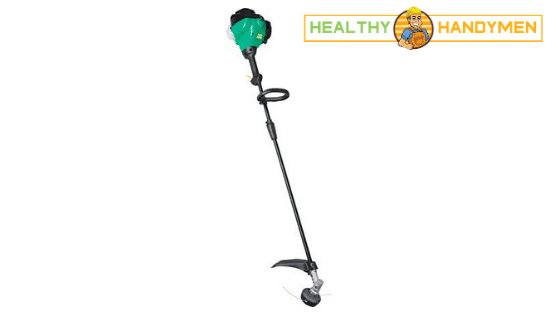 We enjoy buying things that can easily be converted into something else. That way, we know we are making proper utilization of the money we are spending. That is exactly how you are going to feel when you buy the Poulan weed eaters. The six attachments and the adjustments you can make to the trimmer are exceptional.
Another significant factor about the trimmers is that the blades can cut through the thickest of grass. We also have the engine to thank for this facility.
The tool can easily become the one tool you need to have to take care of the whole yard.
15. Murray Weed Eaters
Quality is key, especially when you are looking into gadgets and tools you spend a lot of money on. If the material used to make the tools is not up to the mark, then there is no real point in wasting your money on them. And that is exactly why Murray takes special care of the way they make their tools.
Even though they do not have the most extensive range of products when it comes to weed eaters, however, the ones they do have are designed and shaped in a way that everyone will be able to find something of their liking. You, too, will not be disappointed by what they have to offer.
16. Cub Cadet Weed Eater
Reliable products always have extreme consumer loyalty. That is why Cub Cadet has such a big fan following. People rely on what they make, as they have not gone wrong until now.
They do not primarily produce weed eaters; instead, they are known to be in the market for mowers as well as tractors. Still, the quality of trimmers they make is spot on. All of them are incredibly durable and as well as powerful—a combination needed for the perfect trimmer.
Another interesting read: Top 5 Best Wood Axe Brands in 2021
17. Kobalt Weed Eater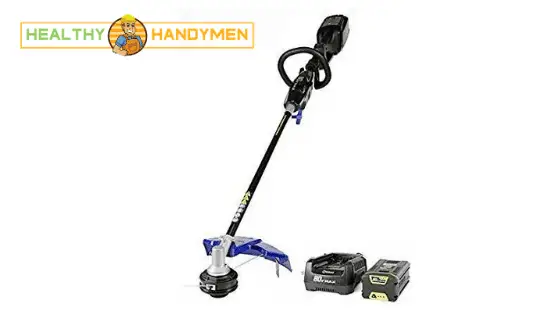 Very good string trimmers are difficult to find, but the ones made by Kobalt are pretty much the best of the bunch. The trimmers can cut and trim the weed off very efficiently and leave a clean and smooth-looking lawn or yard behind.
The reason why they are effective in the way they work is due to the good engine they have installed inside the equipment. Even though the length of the stick cannot be adjusted according to the height, they are worth the money.
18. Greenworks Weed Eater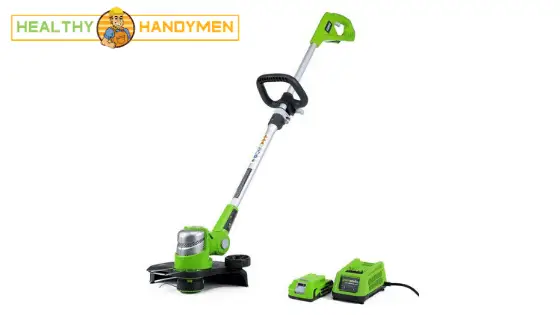 Are you someone who has a huge yard? If so, this brand can bring all the solutions to your problems because the trimmers made by Greenworks are perfect for weeding large yards and is much easier to use than average trimmers.
The powerful motor of the weed eaters is what makes them work very fast. Along with that, they have a range of two string trimmers which have an 18-inch swath. That is what enables people to trim the weed in a large yard in a short period of time.
19. Honda Weed Eater
In a world where companies are innovating electric trimmers that are extremely convenient to use, Honda is a company that has always focused on the improvement of gas weed eaters.
We all know that Honda is renowned for the engines they build, and they were able to add a top-of-the-line to their weed eater too, which means that they are powerful and quick.
Other factors make it a solid choice for many. Their devices are simple to operate and don't make much noise.
20. Shindaiwa Weed Eater
Companies all over the world produce different types of weed eaters. Each of which is useful for different purposes. Where one is suitable for quick and easy trimming, others are far better for the environment. But the selling point of Shindaiwa is their long swath.
Where most weed eaters have a swath measuring up to 18 inches, this one is far longer at 20 inches. This will be perfect for cleaning large yards. The trimmers can cover more grounds, so you can get the job done faster.
21. Makita Weed Eater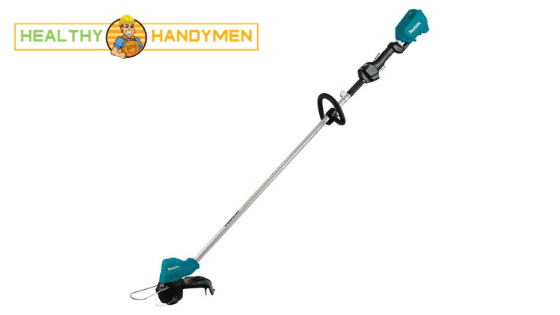 Cordless trimmers are taking over nowadays. That is exactly why people are leaning towards buying a weed eater made by Makita. They have cordless tools that are run by batteries.
You will not have to worry about charging the tool or filling it up with gasoline. There a few more things this trimmer is packed with, and the two different speed setting is an important part of the equipment. This enables people to select how the trimmer will operate.
22. Remington Weed Eater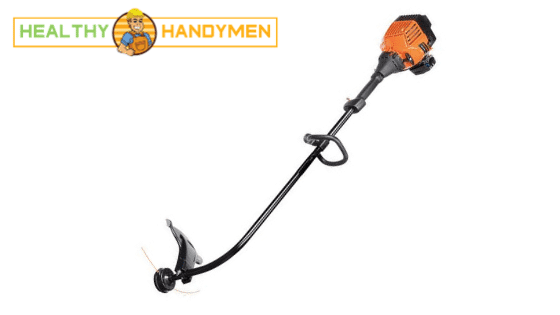 As we all know, Remington manufactures various types of tools and equipment. And they are excellent at whatever they make; that is why they have become a customer favorite. People who own trimmers from Remington will agree to that.
You won't regret your choice if you do choose to invest your money in this trimmer. They are lightweight, meaning you can carry them and do your work without tiring your hands out. Also, the swath is long enough for you to clear out large areas at a time.
23. Snapper Weed Eater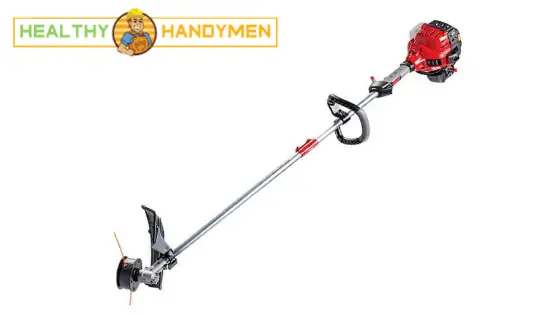 If we can get our hands on an all-in-one tool for our yard, then that truly is a dream come true. And that is how you will feel when you get your hands on the trimmers made by Snapper.
Not only will you be able to clear out all the weed from your yard with this trimmer, but rather you will also be able to use attachments with it for all-around yard maintenance. This will make your maintenance task much easier and cheaper.
24. RedMax Weed Eater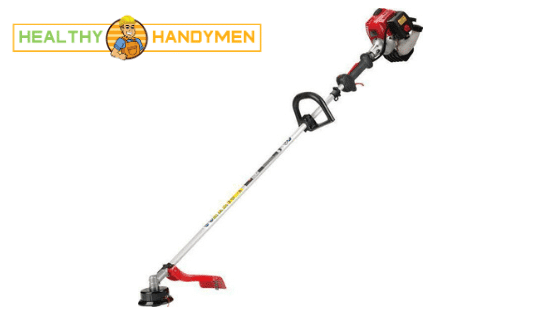 One way for people to recognize trimmers made by RedMax is their unique look. It's different from others and looks colorful. However, the design is not one of its key features; there are many aspects of this trimmer that have led the brand to be on our list.
They have an anti-vibration system on their trimmer, meaning that your hands will not get tired holding on to it for a long time while you are working on the lawn. Also, the tool has been designed specifically for ease of use for the new landscapers. All the functions are simple, so there is no confusion.
25. Tanaka Weed Eater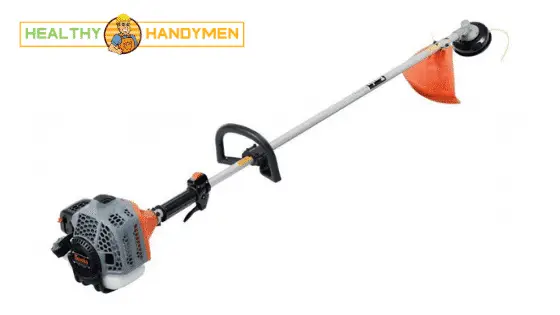 Whenever we spend money on something, we want to use it for a long time. So, durability is a significant factor. And here, the Tanaka trimmers ace and win the hearts of many customers.
You can remain assured that the weed eater will serve you for a very long time. If, by chance, something does go wrong, there is nothing to be worried about because you will be provided with a warranty, so you can get it fixed. The only downside of the tool is that you will have to mix up different fuels to run it.
In Conclusion
And there you go; all the information and important features of the best weed eater brands are right in front of you. If you want to make a purchase, then choose a product from one of the twenty-eight brands mentioned here.
Frequently Asked Questions