Do you want to lock the gleaming beauty of your floors? Many of us could not preserve our investments for lack of maintenance. When your surface goes through many footsteps, they lose their shiny appearance. And the best stone sealer is there to rescue you.
Over time, stains will degrade the aesthetics of your surface if you omit using a sealant. Sealant provides strong protection against common yet dangerous stain marks.
But you may get puzzled while choosing a sealant for your luxurious stone. That's why we are here with the best stone sealer reviews and want to show you which product can cater to your niches and preferences.
Another interesting read: Best Redwood Sealer
What Is The Best Stone Sealer?
The best stone sealer needs to have a powerful anti-stain formula. It should be professional-grade and enhance the beauty of your natural stone. The sealant seals the deal and creates a protective layer. It would be best if the product is food-safe and does not have any toxic smell. Lastly, the product should fulfill your requirements within your budget.
After thorough research and analysis of user reviews, we have come up with our best stone sealer. And it is a Miracle Sealants 511QT6 511 Impregnator. However, you will find a few best products that we might recommend. Choose from one of those and buy according to your preference.
Types of Stone Sealers
If you're to seal your countertop, you should know about the sealer types and their uses. They can be divided into different types on a different basis.
Solvent and Water Based
These names are based on the carrier of the sealant. In a solvent-based sealant, the polymer molecule gets dissolved into a solvent, where they get dismantled in a water-based solvent. Solvent-based sealers are also known as impregnators, last longer than water-based ones.
Penetrating Stone Sealers
They penetrate the surface of the stone and block water and debris from entering it. These products get absorbed by the stone. They keep the stone breathable by maintaining their porosity and letting them escape the water vapor.
However, they are not effective against a salt attack. They are better for exterior use and thick, smooth, or polished stone types such as marble or granite. They can either be solvent or water-based.
Topical Stone Sealers
They sit on the surface and create a protective film on the top of the stone. They prevent water damage and staining by repelling moisture and create a barrier against dirt or oil. It has a sacrificial layer that gets affected by debris so that the material beneath remains unharmed. Most of the topical sealants are water-based.
Best Stone Sealer Reviews: Our Honest Opinions
1. Best overall: Miracle Impregnator Penetrating Sealer
Sale
Miracle Sealants 511QT6 511 Impregnator Sealer, Quart, Clear, 32 Fl Oz
For use inside or out on a variety of surfaces including sanded grout, ceramic tile, porcelain tile, glazed tile, stucco, travertine, marble,...
As the name suggests 'impregnator', you can get an idea of how it will work. It will penetrate deeply and work exceptionally well. This product is developed with a solvent-based formula instead of a simple water-based formula that can reach deeper into the grout. And it gives you protection that lasts longer than most options in the market. Its lucrative features have made it our winner.
There are larger pores in the honed stone. This best sealant will seep into the capillary channels and will give a matte finish on the honed surface.
It will prevent water rings. It will rescue both the honed stones and the polished ones. It is safe to use around food preparing countertops. The best part is its 20-year longevity. And the 20-years warranty (with some conditions is a cherry on top.
Tip: Apply the product carefully to avoid smudge and discoloration. Use a soft microfiber cloth and a pH-neutral cleaner (designed for specific marble) once a week. And you have to use it before sealing your floor.
Pros
Best for indoor, outdoor, commercial and residential use.
Water vapor escapes, and so there is no chance of building-up of moisture.
Does not alter the natural look
3 levels of deep penetration of dense granite
Best stone sealer wet look
25-year warranty
Cons
Who should buy it?
If you want a heavy-duty sealant for large-scale jobs, this product won't disappoint. It provides weatherproofing protection and prevents yellowing, oil stains, and slipping issues using UV translucent stain defense.
2. Runner's up: Stain-Proof Plus Premium Impregnating Sealer for Natural Stone and Concrete Countertops
Oil and water can reduce the luster of the travertine or slate or marble. But when you have this arsenal – Dry-Treat Stain-Proof – in your home, you will definitely win the battle against all the stains.
Its small molecular structure can penetrate deep into surfaces. It is resilient to everyday wear and tear. It protects your surface yet retains the natural look and finish. This product will offer you enough shield against scuffs and abrasions. This one is the best outdoor stone sealer too.
Sometimes the topical sealers generate a glossy finish which makes the surface more slippery. This could be a risk in a high-traffic area.
On the other hand, the penetrating sealer will make your surface less slippery. And the surface will require less maintenance than topical sealers. So, choose wisely!
This penetrating sealer will not impact the breathability. It will let the vapor escape and thus not causing surface damage. So, this will be the best stone sealer for marble, granite, and many other types. Again, this one is the best stone sealer for the shower floor which works great on sealing the grouts.
To top it all off, 25-year written performance warranty safeguards your investment.
Tip: Most of the stones like limestone, travertine, marble is acid-sensitive. So, be careful using acidic substances.
Pros
Reinforced protection
Breathable product
For multiple surfaces
Cons
Expensive
Not suitable for quartz
Who should buy it?
If you can overlook the smell or high VOC complaint, this product is the best for all types of stone. It will penetrate some of the densest granite and marble.
3. Best Budget: Granite Gold Sealer Spray
Granite Gold Water-Based Sealer Spray Protection for Granite, Marble, Travertine, Natural Stone Countertops, 24 Fluid Ounces, 1-Pack
Granite Gold Sealer creates a barrier providing maximum surface protection against stains from oil, water, coffee, wine, and other liquids,...
When you are looking for sealant which will not cost you the earth but save your luxurious floors, the Granite Gold should be on your list. It is so easy to apply. You just need to spray the sealer and wipe it off right away.
You can repeat the process 2/3 times with a 20 minutes interval to get the best result. The sealant will avoid yellowing or any discoloration. The finish is durable and scratch-proof.
Since it is a water-based sealant, there is a low danger of VOC. It is a food-safe sealant too. It will make a barrier that helps repels stains. This one will be the best indoor stone sealer.
Suggestion: The sealant needs to be reapplied after 6 to 12 months to maintain the protective barrier. To linger the layer of sealant, you can place acrylic or rubber pads under furniture legs.
Pros
Provides a hard and durable finish
Improves shine of a surface
Can be used on nearly any type of stone
Safe for food surface use sealer
Ready for re-coating in 20 minutes
Cons
Usually requires multiple coats
It offers low coverage.
Who should buy it?
This eco-friendly sealant will be a great choice if you don't want to splurge. If you have any issue with the toxic substances of other solvent-based products, you can have this non-toxic sealant.
4. Best for Porous Stone: Miracle Sealants PLUS QT 511 Porous Plus Sealer 32 oz Quart
Stones are porous, and they are susceptible to etching by any acids. So, they should be treated with sealant. And Miracle sealants Plus QT 511 can fill the pores by creating an invisible protective layer on top.
You don't want your floor to be too smooth as there are risks of slips hazard. Again, you want to protect them from water. This product is the solution to this quandary. These lifesaver aspects of this effective penetrating sealant have made it the trusted name in the sealers worldwide.
You can use it easily, just with a clean towel. For honed surfaces, apply a double coat around 2-3 hours after the initial coating has dried up. Again, the product has some UV light degradation-resistant ingredients.
The sealant will transform into a clean, impenetrable, and smooth material on all types of floors. The best part is this product will not break your bank. This sealant is a lifetime investment as it is supposed to last about 20 years. And 20 years warranty safeguards your investment.
Tip: Wipe up immediately any spills of foods like citrus foods, coffee, wine on your kitchen countertops.
Pros
Delivers long-lasting result
Saves time and money
Don't alter the natural look yet enhances the beauty
Protects against stain and leaves the surfaces less slippery.
Oil, water, and weather resistant.
Cons
Who should buy it?
The outcome of this sealant outshines its competitors. If you do not want to break your hearts and do not want to stain your beautiful surface of both exterior and interior, give Miracle Sealants Plus QT 511 a shot.
5. Best for Less Porous Stone – StoneTech BulletProof Sealer, 1-Quart (.946L)
Sale
When you need the best granite or polished stone sealant, the StoneTech BulletProof is here to rescue you.
This product is to protect your countertops for a long span. Since a small amount is enough for a large surface, this 1-quart bottle will serve you for a long time.
The advanced micro bond formula helps it to bond with the stone and eliminates frequent reapplications. It will do a decent job by creating a glossy sheen without darkening the stone. It works excellently on grouts.
This sealant is versatile. You can apply it on granite, slate, bluestone, limestone, sandstone, flagstone, and many more. It penetrates the deep pores, providing you resistance against wear, eroding, and abrasion.
The application is quite easy, and it is oil and water repellent. The low odor feature is the icing on top.
Tip: Always do the sealer test before applying it. If you want to check if this type needs a fresh coat of sealer, place a teaspoon of water on the surface and wait for 20 minutes.
Pros
Suitable for different types of countertop surfaces
Dries very quickly
Long-lasting, lasts up to 5 years
Professional grade
Easy to use
No nasty chemical smell
Cons
Pricier than others
Not suitable for the food preparation areas.
Who should buy it?
When you want to seal your polished backsplash and counters, you should have this extra-strength product. This professional-grade product will serve you for years.
Buying Guide Of The Best Stone Sealers
Manufacturers come up with various types of stone sealers in the market to attract customers. But, which one is the best stone sealer? This depends on a few factors that you could consider to help you out. Here are the considerations that could assist you.
Sealed?
We will let you decide on this case. Stones tend to be quite porous. A highly expensive or authentic stone could be quite fragile to the extent of seepage. For this reason, you will need to seal the deal. But it will be quite often when you might need to seal the stone to the floor. In such situations, we recommend that you get a full knowledge of the medium of stone you are working with. A robust understanding will let you know about the protection it needs.
Clarity
When it comes to buying the best stone sealant, we expect it to give a glossy or shiny effect. For this reason, you need to select a sealant that provides you with this facility. Again, you might also consider getting a matte stony effect on your floor. Then you should choose such a sealer. To be honest, it is just a matter of knowing which sealer gives which sort of effect. All you need to do is have a good understanding of the product.
Quantity
Let us remind you that stone lasts way longer than any other tile you might use. It is more or less a long-time commitment. Thus, it needs to be maintained, cleaned, and even resealed often. In such a situation, we prefer that you be ready beforehand and buy a large package. It might be expensive, but it is well worth it. Eventually, you will need to reseal the floor multiple times to keep its beauty intact.
Price
The price of a sealant might be expensive, but it is not so expensive that it will wreck your bank. Well, some units could be more expensive compared to others, but it is reasonable enough. Some people consider buying a large quantity at a time because it is more like a one-time investment. It ensures the stone quality over time, and you also do not need to go to the market each time your floor needs sealing.
Multi-layered
A great sealant comes with multi-layer protection to save your floor from seepage, stone erosion, and other contaminations. When looking for a good sealant, look for something that comes at an affordable price but ensures to protect against multiple adulterations of the stone. However, it should be easy to maintain and clean at the same time.
Ways of Application
There are several ways you can seal your stone floor. You can either rub it on the floor or use a spray bottle. In case of rubbing the product, you can use a cloth to rub the sealant on the floor. You can also spray it on the floor. Many people find it easier to work with the spray than using the brush system. You will know which one is easier for you as you use it. The solution in the sealant doesn't change depending on this anyway.
Another must-read: Best Asphalt Driveway Sealer Reviews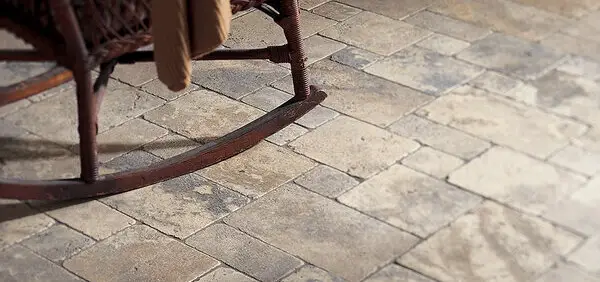 Frequently Asked Questions
What is the difference between sealer and impregnator?
When we use a sealer over stones, they create a layer that protects the stones from other stains and dust, and others. In the case of the impregnator, resins are mixed with water or solvent. So, when we use this, the solvent or water evaporates, creating a barrier to stains.
What is stone sealer made of?
Modern topical stone sealers are made of polyurethanes, natural wax, or acrylics. Penetrating sealers contain siliconates, fluoro-polymers, and siloxanes. It repels water. Impregnating sealers are made of silanes.
How Often Should You Seal stone?
There are no exact time limitations, as different stones have different mineral compositions. However, Granite natural stones need sealing every 3-5 years. Shower grate stones need sealing every 6 months to 1 year.
How Can You Tell If the stone Is Sealed?
Pour a ¼ cup of water into a small area. Wait for 5-10 minutes and wipe it off. If the water doesn't get absorbed or the surface on which you poured the water doesn't show any discoloration compared to the other, then it's already sealed.
Conclusion
Did you choose the best stone sealer? Always remember to fix your needs before purchasing. It will ease your job. The natural stone should be maintained properly to lock their authentic looks. Please share with us which flooring is your favorite!
Happy sealing!